Ramesh Zarakihulli, the unworthy MLA, is as mobile as his head. Former minister Satish Zarakiholi has made a fierce argument here.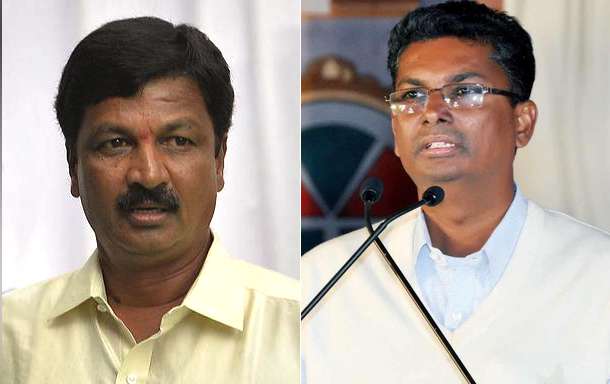 Speaking to media representatives in the city on Sunday, Ramesh Jarakiholi was made the minister by Laxmi Hebbalkar. Hebbalkar's hand and foot fell and became a minister. He challenged Ramesh to say openly that Lakshmi Hebbalkar was not a powerfull.
I played with Lakshmi Hebbalkar for the same reason. Former minister DK Shivakumar has said that he will come to the Congress party to campaign for Sachsi Lakshmi Hebbalkar Gokak constituency and how Ramesh Zarakiholi is the minister.
Twenty-five years Ramesh is holding a wallet. Swami loyalty is essential in any party. We need Godfathers to grow up in politics. There is this culture in all three parties. The handbag is not a spoon. Dikeshi, Hebbalkar and Ramesh were in the same group. He's out now.
Ramesh is fluctuating in the stock market model. First, HK Patil, Essem Krishna and then Siddaramaiah was our hero. Ramesh had been going to CM DKC for two years. The bartender said he was lying now.
Lakshmi Hebbalkar is in charge of the Gokak field. Thus I go to their house not only for tea but also for lunch. I was opposed to Hebbalkar for what Ramesh did, and there was no quarrel between me and Laxmi. However, it was clear that there was anger that the madman had been ministered to.