The Gokak by-election is in full swing. Ramesh Zaraki Hioli, who is BJP's candidate, and Lakhan Jarakihi, a Congress candidate, have been vocal.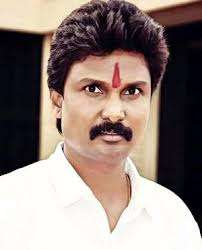 Ramesh responded by contesting the Lakhan by-election, saying that he was an enemy, not my brother. Responding to this, Lakhan Zarakiholi is not a gimmick in the by-election. He alleged that Ramesh Zarakiholi had planned to avoid a Congress ticket for me.
Speaking at Gokak, they called me their beloved. They are saying that they are not alone in contesting the election. Congress has made an effort to avoid the ticket. Ramesh Zarakiholi is making a statement every day. I was never theirs. "I will gift the Gokak constituency to the Congress party," Lakhan said.